About Us
Promenade Rehabilitation's comprehensive range of advanced in-house therapies features state-of-the-art programs administered by top-rated physical, occupational, speech and respiratory therapists.
A Tradition of Caring and Compassion
For Close to Half a Century.
As one of the area's leading facilities for long term care, Promenade works closely with family members and caregivers to maintain our residents' utmost dignity and independence, providing an optimum home away from home experience.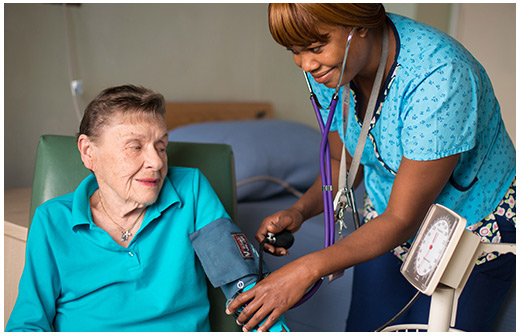 In collaboration with our staff physician and pulmonologist, a custom recovery plan is designed for each patient with the objective of achieving optimum functionality and ensuring the quickest recovery and return home following a stroke, heart attack, traumatic injury or other serious medical condition.
health. healing. hope.